FORM MOST BEAUTIFUL HOTEL DESIGN HOTEL, SYDNEY HOTEL 3 STARS HOTEL. LOCATION: HONG NGO TOWN - DONG THAP PROVINCE. INVESTOR: SYDNEY HOTEL RESTAURANT NHU HAO . DESIGN CHAIR: VU ANH TUAN. DESIGN AND BUILDING UNIT: QUOC CUONG CONSTRUCTION TRADING CO., LTD. HOTEL WAS JAPANESE 2 MODERN WOMEN'S FACILITIES. JAPANESE HEATING CENTER OF JAPAN. CLEANING EQUIPMENT USING JAPANESE TOTO. PANASONIC BATTERY EQUIPMENT DESIGNED FULL VENTILATION, COMBINATION SYSTEM, FIRE PROTECTION, MODERN, SAFETY. ALL THE ROOMS WOULD BE DIFFICULT TO EXTERNAL SPACE. FULLY FUNCTIONAL FUNCTIONS. FACILITIES ACCOMMODATION IN MODERN AND SAFE LODGE. HOTELS HAVE MANY BANK, SUPERMARKET, INTERNATIONAL HOSPITAL, HOSPITALITY AND GREAT ADVERTISING. CHI TRI CHI KM CHI TRAVEL. December 2017.
 VIEW 1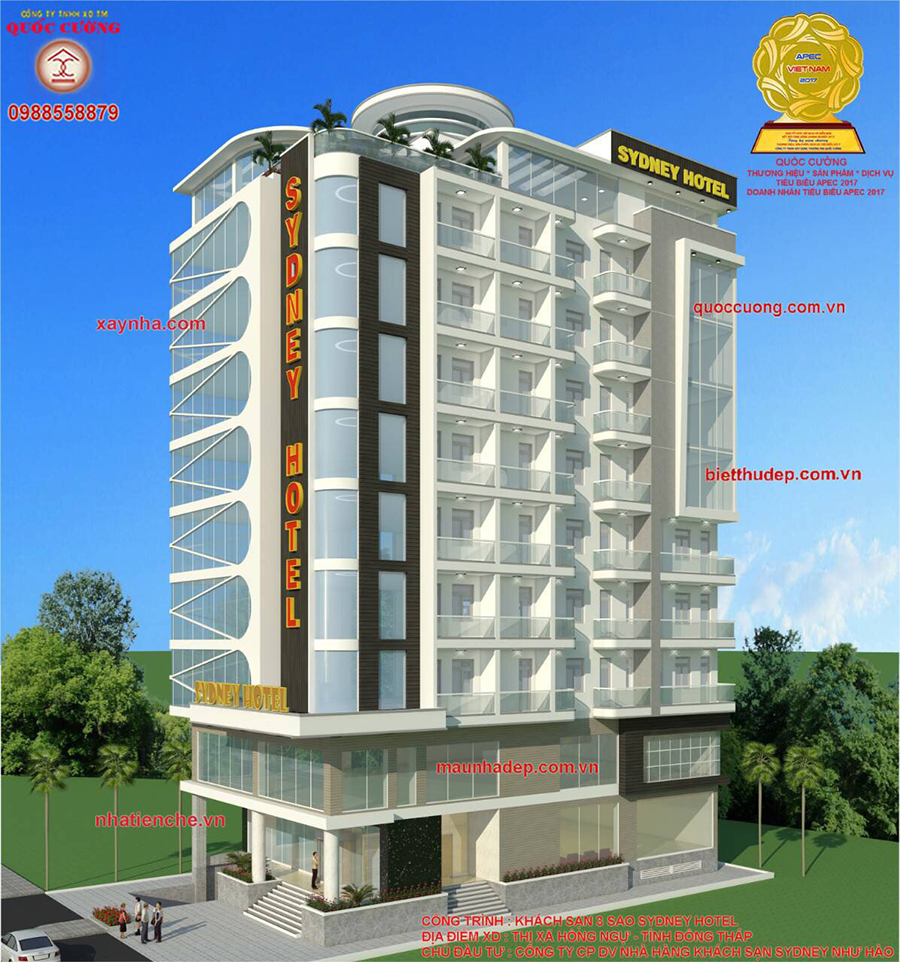 VIEW 2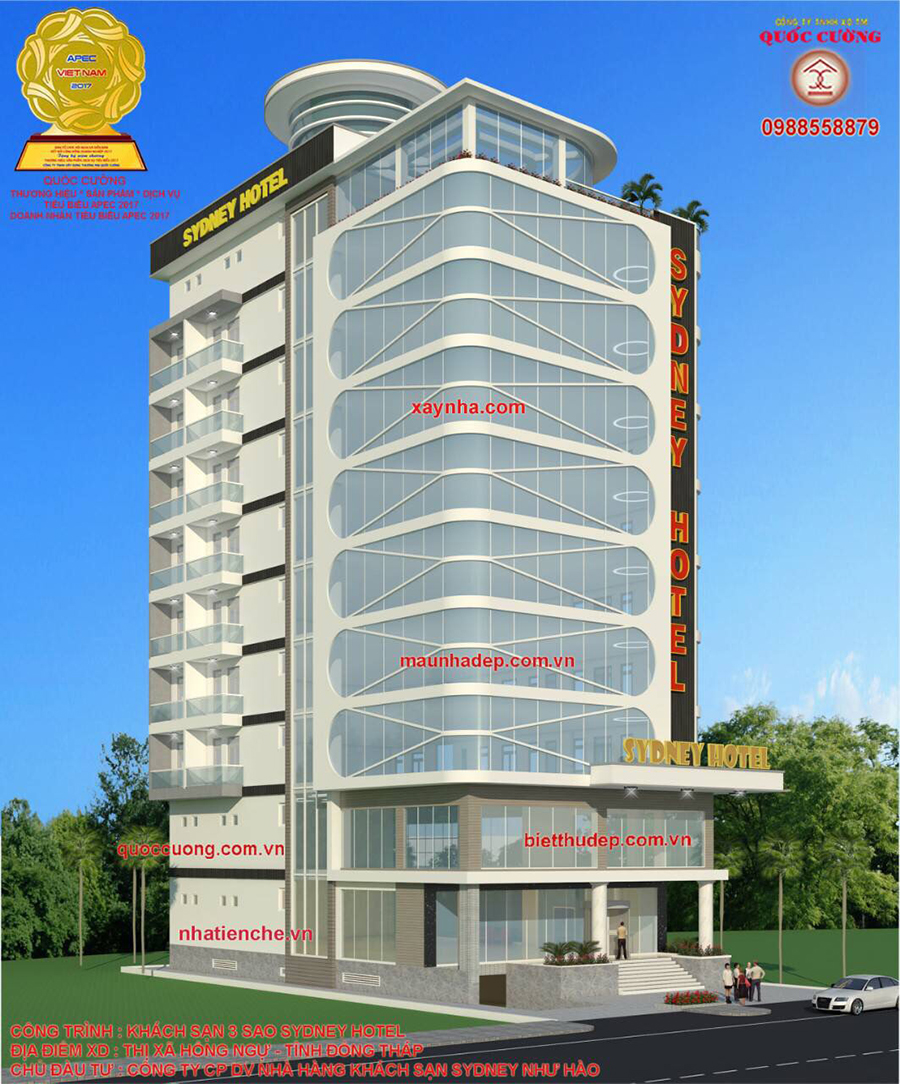 VIEW 3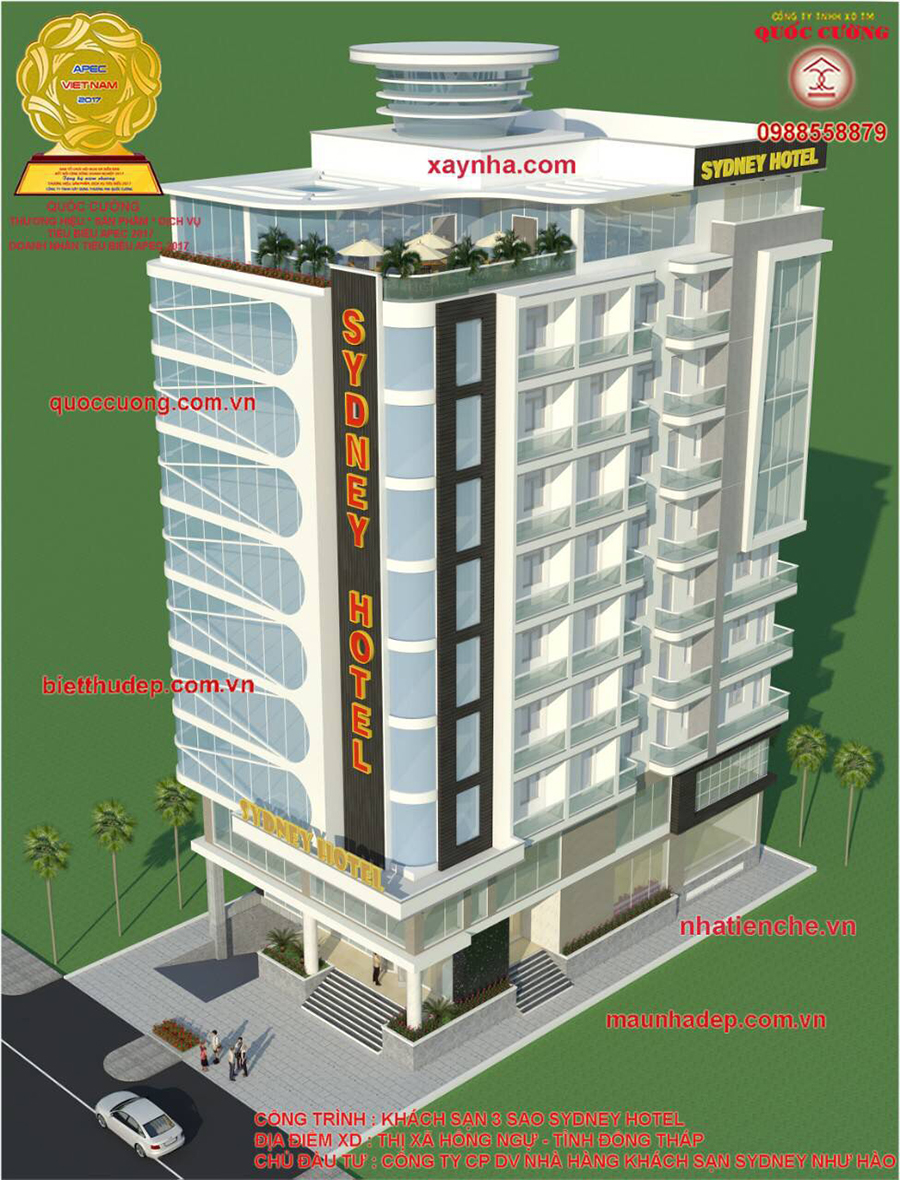 INTERIOR GROUND FLOOR HOTEL
VIEW 1
VIEW 2
VIEW 3
VIEW 4
VIEW 5
DOUBLE LAYER INTERIOR BEDROOM TYPICAL
VIEW 1
VIEW 2

VIEW 3
PROJECT UNDER CONSTRUCTION MONTH 20/2018.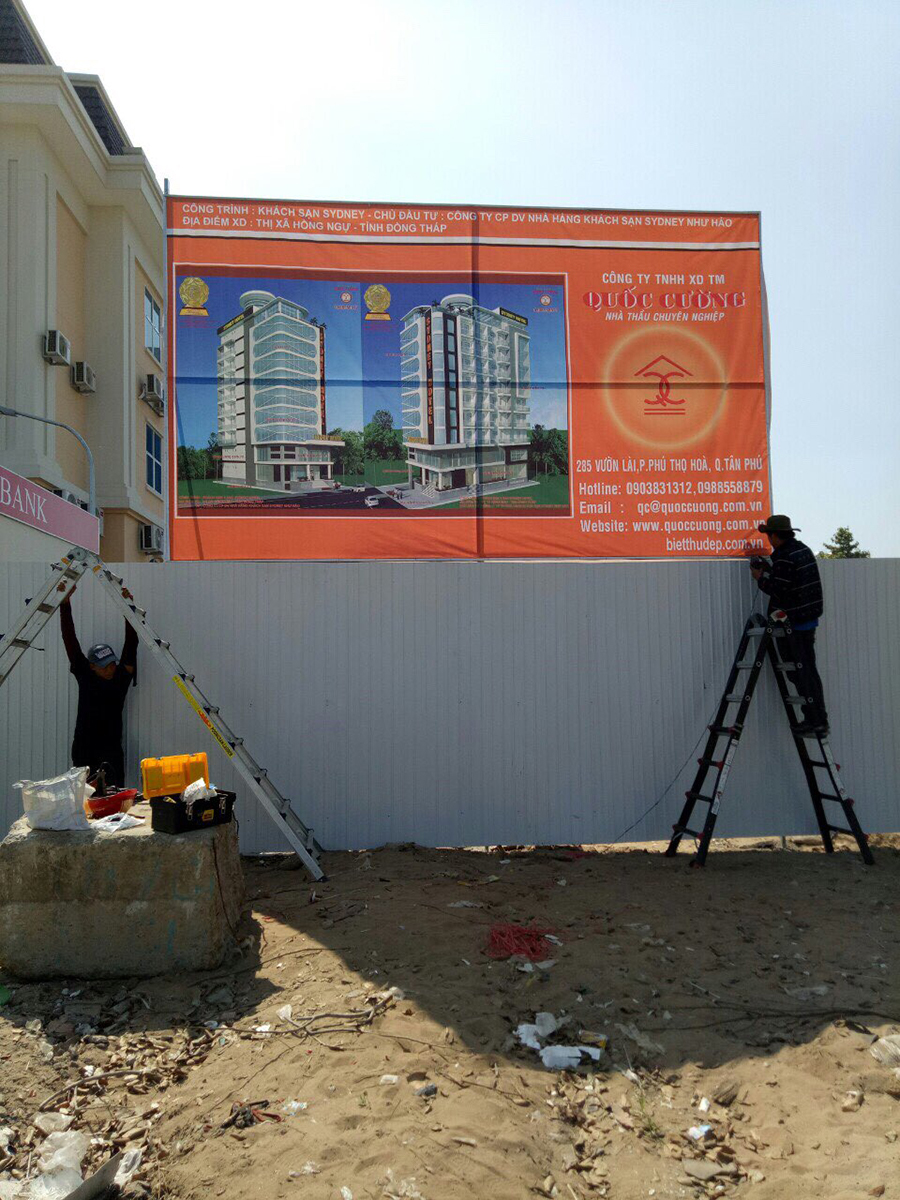 ĐANG XÂY DỰNG KHÁCH SẠN